training
Yellow belt
Lean Manufacturing
A course for discovering the main principles of Lean Management.
Train on our 100% online platform, the 7-Shapes School!
The program includes an interactive business simulation (gamification), videos for each Lean tool or concept, mini-games and lots of quizzes!
With or without certification

USED BY OVER
100 COMPANIES WORLDWIDE






objectiVEs & program
What are the objectives
of the yellow belt training ?
At the end of the training, you will be able to participate in Lean projects in a company and to implement problem-solving methods!
Understand what Lean Management is. What it can bring to a company.
Apply the DMAIC (Define, Measure, Analyze, Innovate, Control) problem-solving approach.
Know how to implement the main Lean diagnostic tools.
Know the basic tools for standardisation and automation.
Carry out simple visual management actions.
Know the differences between push and pull flow.
For the certyfing training : obtain the Yellow Belt certification
Prerequisites for certification : 2 years of professional experience.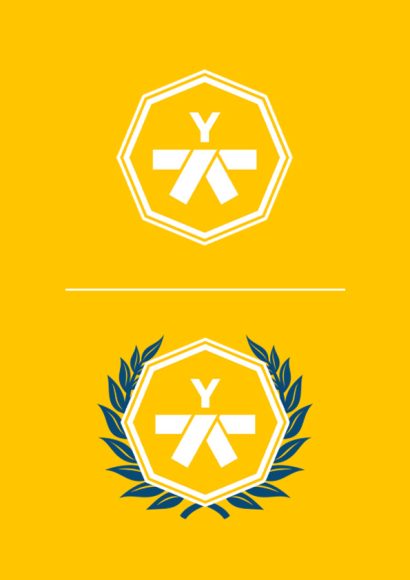 CHOOSE your format
with or without
certification
Certification
Yellow Belt Lean
Coaching by a Lean Expert
Recognized certification (end of training exam)
4 virtual classes (1 hour each)
Training on the digital platform : the 7-Shapes School
Simulation, mini-games, videos, quizzes
Intra company training
15 hour of training
DOWNLOAD PROGRAM
E-learning
Yellow Belt (without certification)
Autonomous training
No certification
Training on the digital platform : the 7-Shapes School
Simulation, mini-games, videos, quizzes
1 licence = 1 people = 1 training
8-12 hour of training
DOWNLOAD PROGRAM
USEFUL
INFORMATION
10-15h of training
Training dates : up to you
Access via a web browser (Chrome or Mozilla Firefox)
With Certification : 1 weekly virtual class of 1 hour
If you have any disabilities, we will adapt your training accordingly.
WRITE TO US
Any questions? You want to follow our training? Fill in the form below, our team will answer you as soon as possible.
Customer testimonials
They use the 7-Shapes SCHOOL
FOR THEIR TRAININGS
"High quality certification support with a playful but no less effective support to highlight the Lean tools. Constructive exchanges between learners, interactivity. In short, a fine example of collective intelligence…"
"I highly recommend 7-Shapes School, great trainer, intuitive modules, great tools."
"The training is very entertaining and we can access it at any time, which allows us to review several times what we want. This training is really adapted to the need of a team leader to make small improvements in his sector on a daily basis."
OTHER TRAININGs
THAT MAY INTEREST YOU