Training kit
Improvement
for All
Make all your employees actors of the continuous improvement thanks to a training accessible to all.
The objective? Integrate the Lean philosophy and learn the main problem-solving tools.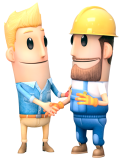 EDUCATE AND INVOLVE
All your employees in your in your continuous improvement process.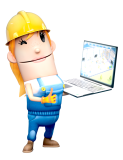 accessible to all
A ready-to-use solution, easy to access, flexible but also interactive and fun.
program
What is the
TRAINING PROGRAM ?
The objectives of this training are to :
Make the employees actors of the continuous improvement.
Make employees aware of the Lean philosophy and key tools.
On the program, through digital and interactive micro-modules:
5 key principles of Lean
Value Added and Non Value Added
Red/Green analysis (mini-game)
Kaizen rules
Standard
Animation rituals
5S method (mini-game)
QQOQC (mini-game)
Ishikawa diagram (mini-game)
5 Whys (mini-game)
Downloadable tool sheets
Training time: 2 hours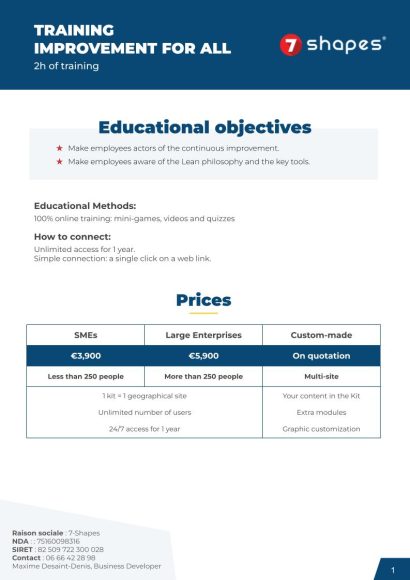 the benefits of the
improvement kit for all
TRAIN ALL THE OPERATORS OF A GEOGRAPHICAL SITE The training is freely available to all your employees
EASY ACCESS: NO ACCOUNT OR SOFTWARE INSTALLATION Access to the training through a single URL
digital and interactive training content 3D mini-games, quizzes, videos, etc.
3 TRAINING
OFFERS
SME
Less than 250 employees
Single package per site (1 kit = 1 geographical location)
Unlimited number of users
24/7 access for 1 year
Large Groups
More than 250 employees
Single package per site (1 kit = 1 geographical location)
Unlimited number of users
24/7 access for 1 year
Multisites
Integration into your LMS
Your content in the Kit
Additional modules
Graphic customization
Fill out the form below to send us your request. Our team will answer you as soon as possible.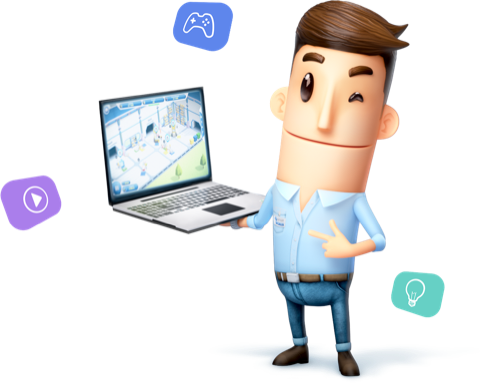 WHAT IS THE 7-Shapes school?
An innovative pedagogy
TO LEARN LEAN MANAGEMENT
Our goal is to make Lean Management accessible to everyone in order to help companies become better!
The 7-Shapes School simplifies your training by adapting the pace of training to your needs and by offering innovative and interactive training content.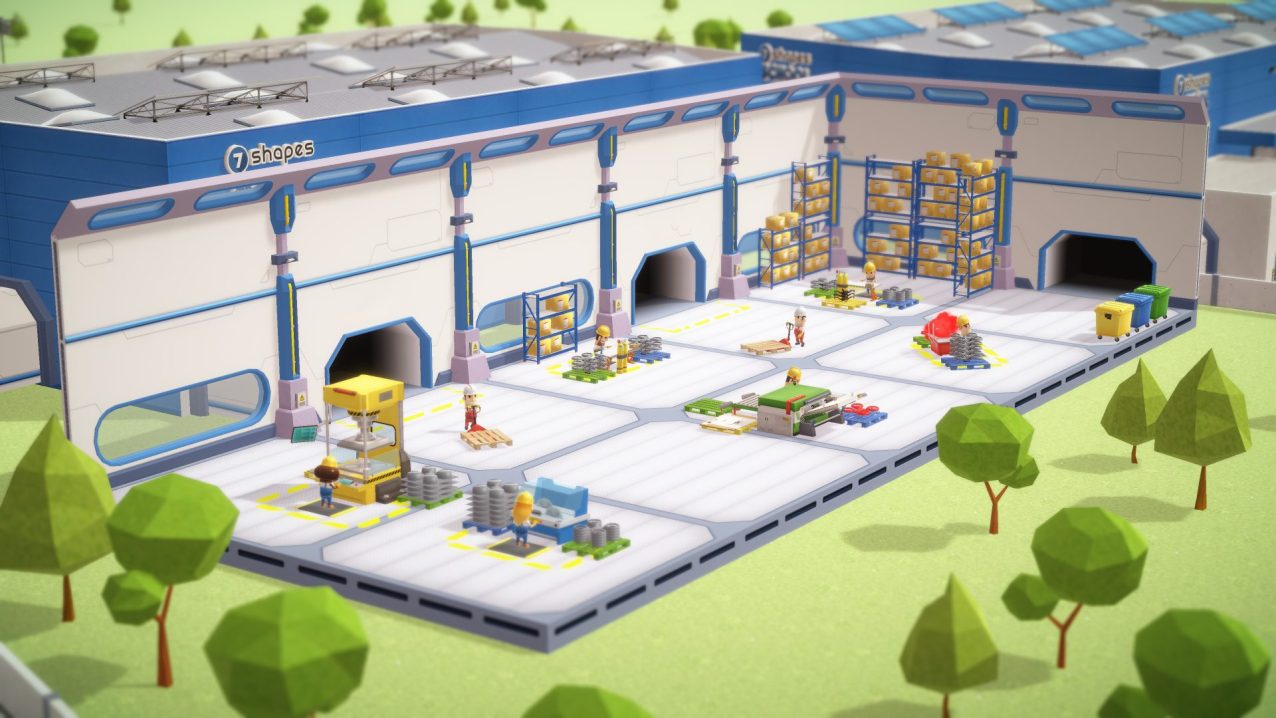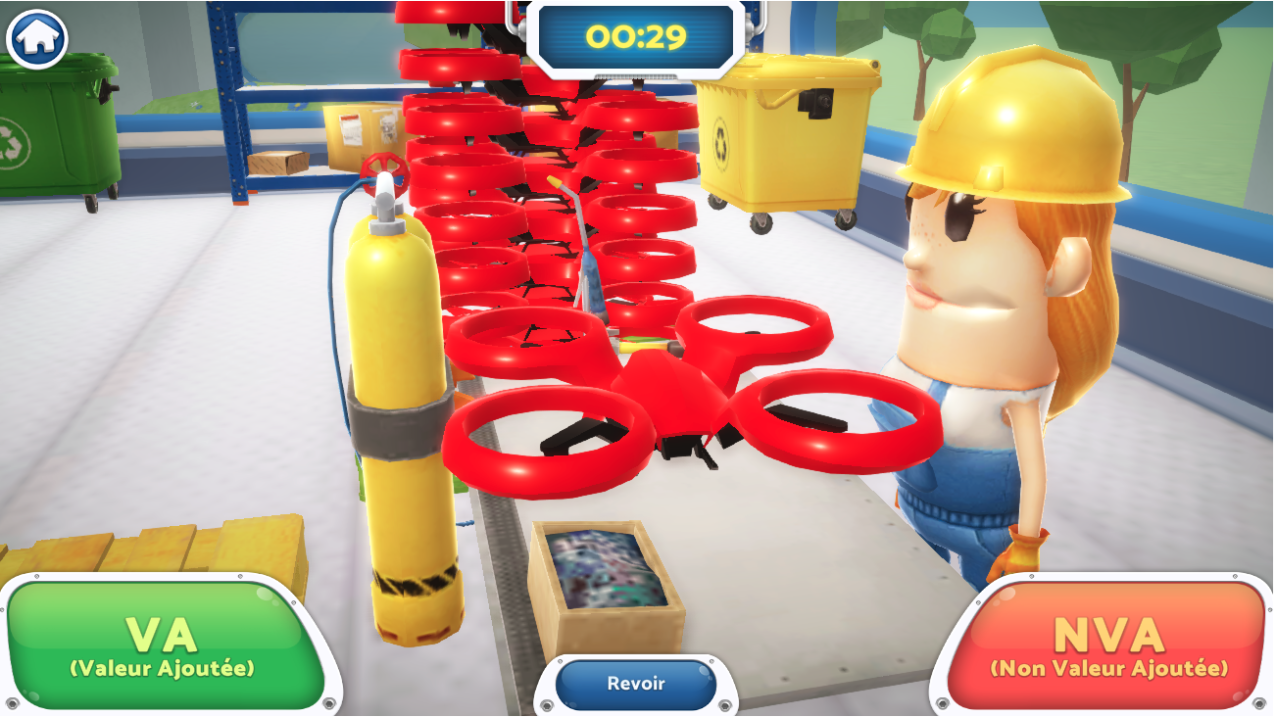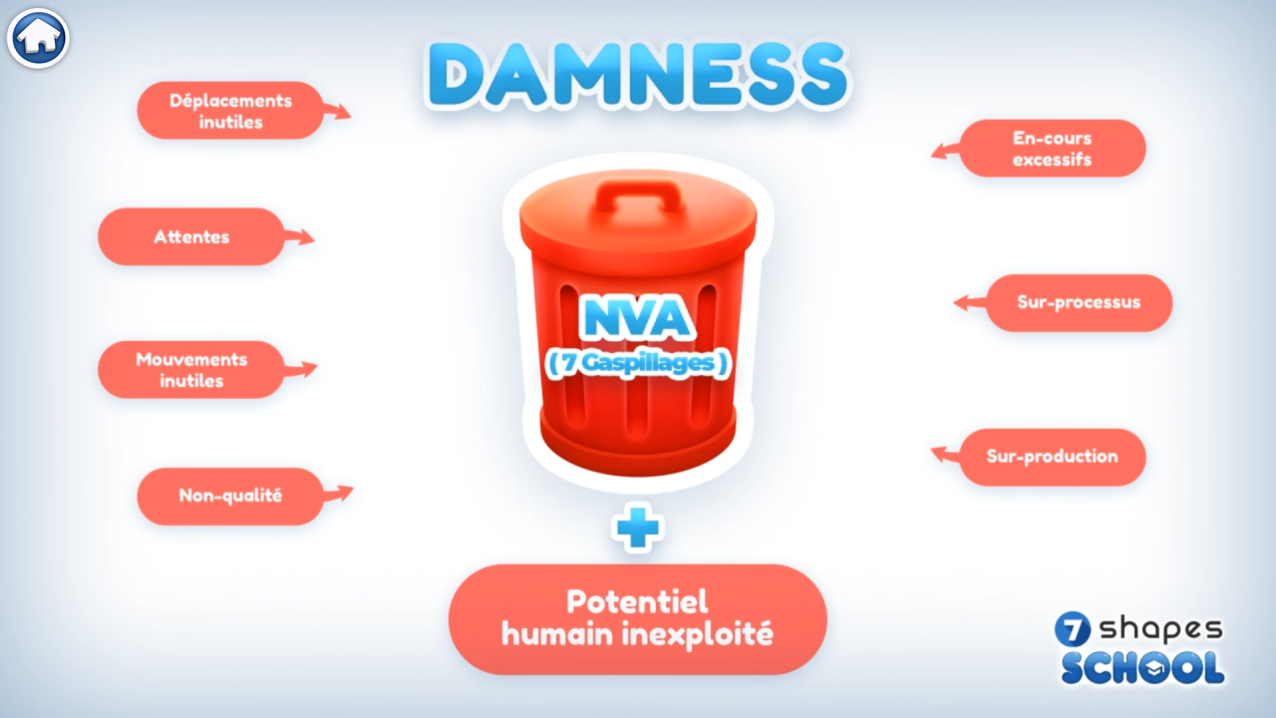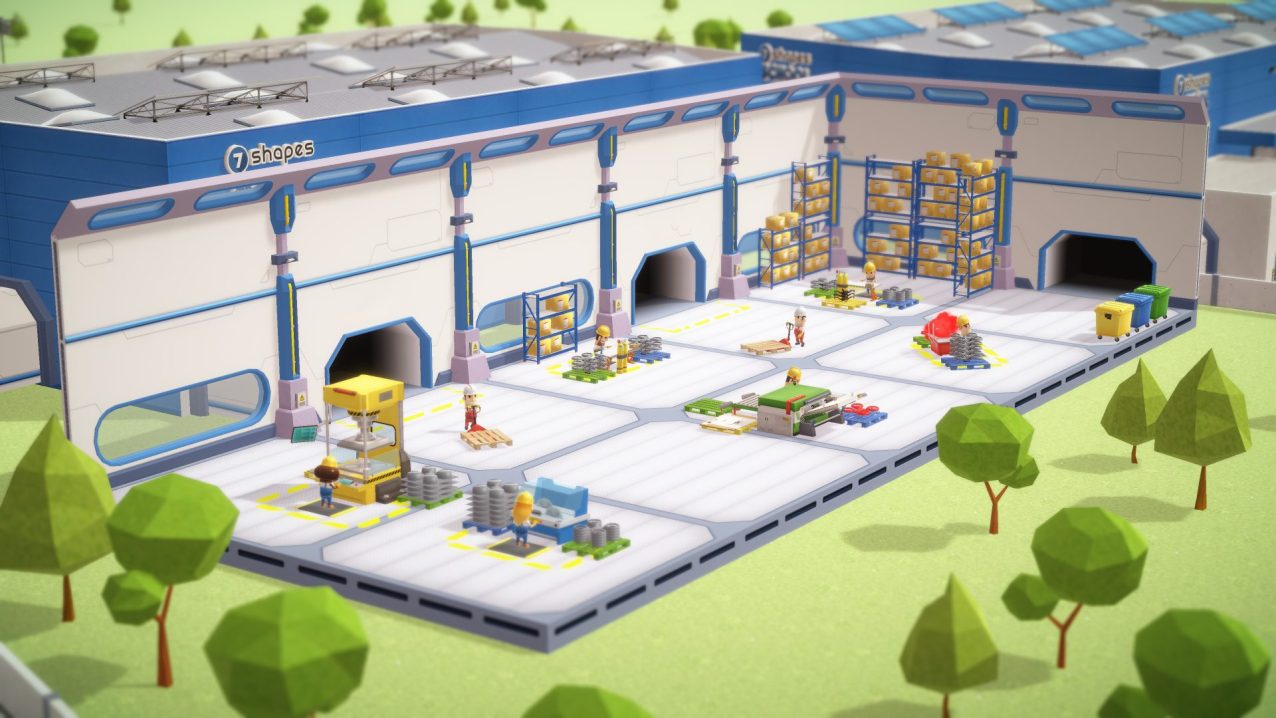 Interactive business simulation
During the training, on some modules, you are challenged to make a virtual production plant better. To do so, you must meet safety, lead time, quality and performance objectives.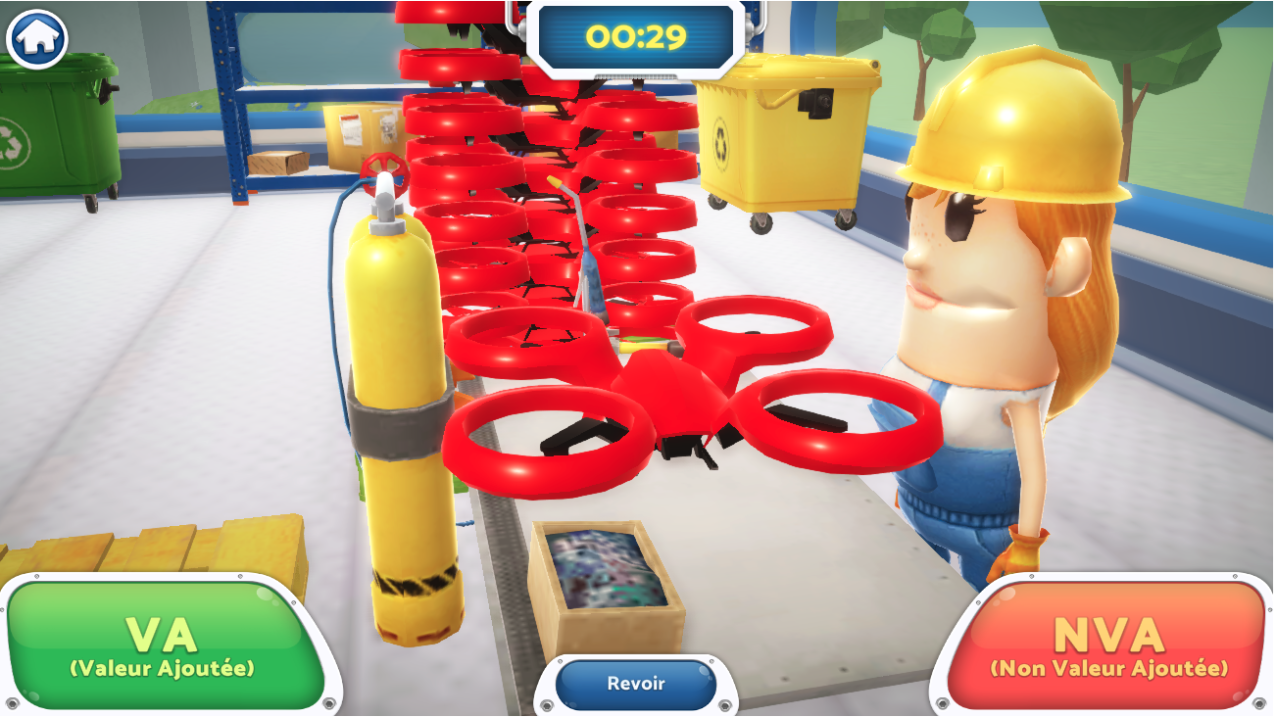 3D mini-games
The mini-games allow you to learn Lean Management methods by putting them into practice in a virtual way. Red/Green analysis, 5S, Ishikawa diagram, etc. are on the program.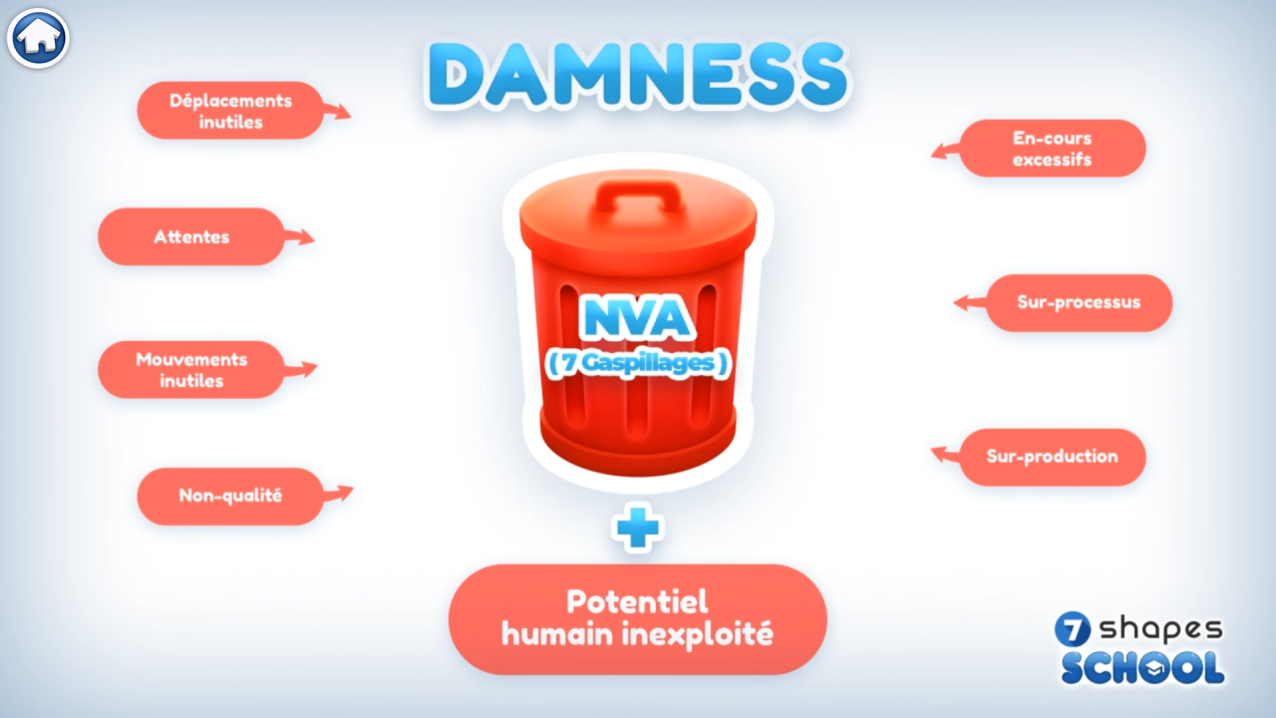 Animated videos and quizzes
During the training, learn the main principles of Lean via dedicated videos. Test your knowledge with quizzes throughout the course.
Our platform is available in the following languages: 🇫🇷 French, 🇬🇧 English, 🇮🇹 Italian and 🇨🇳 Chinese
Test about 30 minutes of content for free and without commitment