DIGITAL TOOLS
TOOLBOX OF
Lean management
Access to all Lean Management tools and method.
When you want, where you want.

USED BY OVER
100 COMPANIES WORLDWIDE






CONTENT
WHAT DOES THE
LEAN TOOLBOX CONTAIN ?
In the virtual toolbox, find 20 major Lean concepts and tools.
8 videos
8 interactives notions
5 3D mini-games
2 quizzes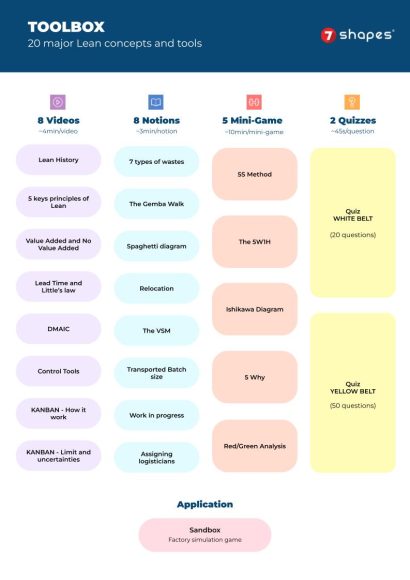 NEED
SOME INFORMATIONS ?
Maxime, our Business Developer and Lean Green Belt, answers all your questions and advises you according to your needs.
Or directly :
By phone : +336 664 248 98
By e-mail : maxime@seven-shapes.com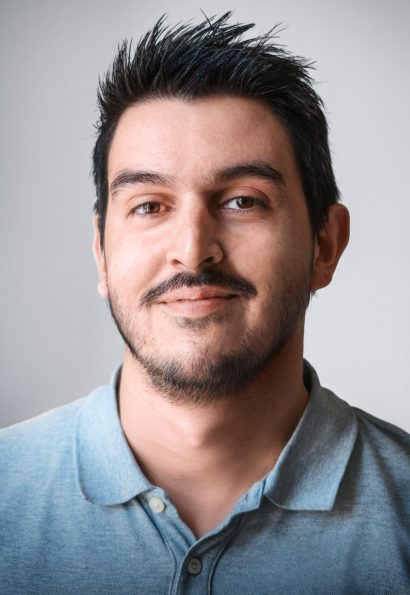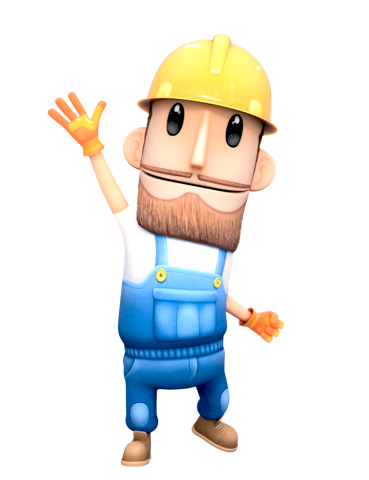 INTERACTIVE CONTENTS
To LEARN LEAN CONCEPT AND TOOLS
The toolbox is made up of different modules to discover, understand or review the concepts of Lean.
Use it to initiate your collaborators too!
3D Mini-games
Learn Lean method with mini-games. This allows you to practice them virtually. Red/Green Analysis, 5S method Ishikawa diagram, …
Interactives notions
In virtual factory, learn Lean notion interactively. Gemba Walk, Spaghetti diagram, relocation, …
Videos and quizzes
Learn the main principles of Lean via videos dedicated to each tool or principle. Also test your knowledge with quizzes throughout the course.
PRACTICAL
INFORMATIONS
2000

€

VAT excl.
2 400,00

€

including tax
Includes 4 toolbox accesses
1 owner access
No need installation
Access via a web browser (Chrome ou Firefox)